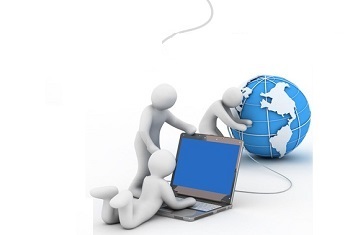 What does it take to thrive in today's fast-moving business climate? We believe it's a combination of global, forward-thinking strategies and high-impact technology solutions to support them.
Every company, every day relies on robust, agile business applications to run their front offices-to reach new customers, get into new markets, and sell products and services. They rely on business applications in the back office-to maintain records, manage inventory, process analytics, and coordinate general administrative functions. Forward-facing business applications are at the heart of ongoing transformation-and if they are to truly support the business, they must be simultaneously a foundation for success and flexible enough to promote agility to enable organizations to quickly respond to inevitable change.
Our services include
Application Development - Custom applications using existing and emerging technologies that work well with any software portfolio to meet specific business requirements.
Application Maintenance - Services that help you balance cost, complexity and capacity, resulting in lower cost of ownership, higher service levels and new operational efficiencies.
Enterprise Application Integration - Solutions include application integration, Business Activity Monitoring and Business Process Management.
Agile Development - Whether you need a pilot project or enterprise solution, our Agile developers are skilled in multiple disciplines from Scrum to Waterfall.